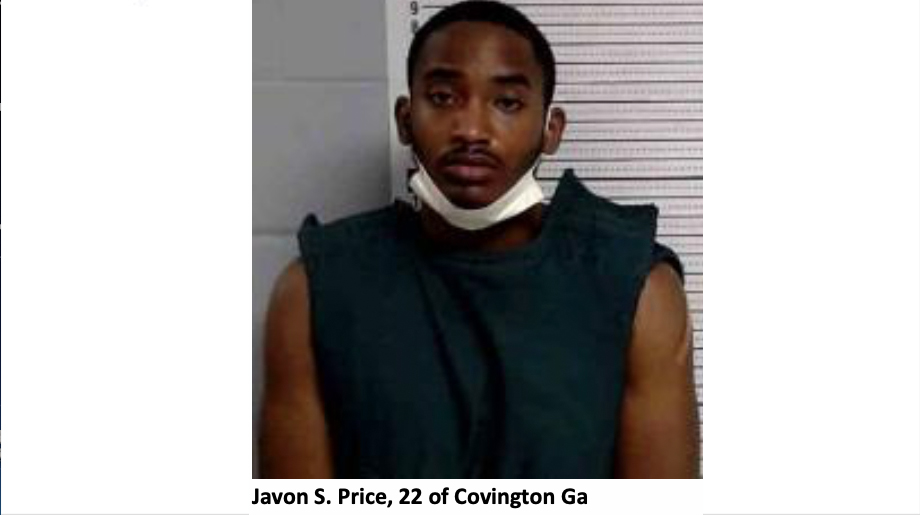 Rockdale County Sheriff's investigators have arrested a 22-year-old Covington man in connection with the double murders—a woman and man whose bodies were found in a vehicle on a remote road in Conyers. Both of the 22-year-old victims were shot multiple times, authorities said.
Javon S. Price was charged with murder authorities and booked into the Rockdale County Jail on May 25.
Authorities said the drug-related shooting is still under investigation.
The victims were identified as Miykel Blackburn and Trevia Ways, both of Snellville. Their bodies were discovered in a gray Infinity near the 1400 block of Bruce Road in a remote area of Conyers.
Authorities said video footage from surveillance cameras led them to Price.
A homeowner who lives on the remote road discovered the victims in a vehicle as he reportedly went to check his mailbox on May 20. Authorities responded to the scene at 1:40 p.m.
The case is still an active ongoing investigation, said Rockdale County Sheriff's spokesperson Deputy Jedidia Canty.
Authorities ask that anyone with information concerning the case to contact the Rockdale County Sheriff's Office at 770-278-8059.