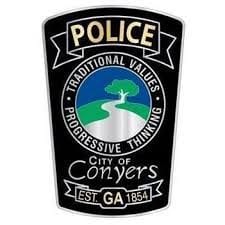 CONYERS, GA—Conyers Police have released the identity of a man whose body was found on Jan. 20 on the property of the Conyers Post Office on Highway 138.
Capt. Jackie Dunn said today (Jan. 26) that the man who was found was John Jerry, 58. His identity had been withheld pending notification of next to kin.  He was believed to be homeless. His last known address was the Horizon Extended Stay in Conyers, Dunn said.
Dunn said Jerry died of natural causes.
"An autopsy was performed and it is clear from the autopsy that there was no foul play," said Dunn.
A work crew discovered the man's body behind the Conyers Square Shopping Plaza on Highway 138 on the morning of Jan. 20, Dunn said. Dunn said he did not know if weather played a role in the man's death. However, freezing temperatures were part of a winter storm that moved across Georgia last week, activating municipalities and counties to open warming centers for those who needed shelter.
Getting the word out about the opening of warming centers came up at this week's meeting of the Rockdale County Board of Commissioners. Commissioner Doreen Williams said no one utilized Rockdale's warming center during the activation period and said the county must make a greater effort to reach the public.
Rockdale's warming center will be open this weekend due to freezing temperatures forecast.