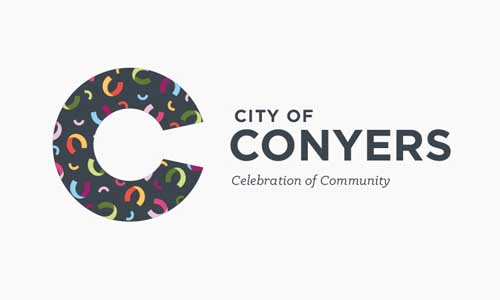 CONYERS, GA—The Court Services Division of the Conyers Police Department opened today (Oct. 21) in its new office, the former City Hall administration building at 1184 Scott Street.
The Conyers City Council contracted with the firm Reeves Young in July for renovations to the former City Hall complex on Scott Street, now known as the Conyers Public Safety Complex. Five existing buildings within the complex are under renovation to house the following: Court Services, Conyers Police Department, Special Operations, Criminal Investigations Division and Crime Scene Investigation.
Court Services is the first building to be completed in the $2 million renovation process within the complex. 
"The scheduled completion date for the renovations at the Public Safety Complex is April 2022 and we're thrilled Reeves Young has made the progress they have so far to have one building ready with the others not far behind," said Director of Public Works and Transportation Brian Frix, the city staff member overseeing the project. "The parking lot of the complex will also be milled and resurfaced after the first of the year to round out the improvements to the facilities."
Court Services oversees the administrative functions of the city's municipal court system and probation. Court Services is open Monday through Friday, 8 a.m.- 4:45 p.m. More information regarding the municipal court schedule and payment options is available at the city's website, conyersga.com.