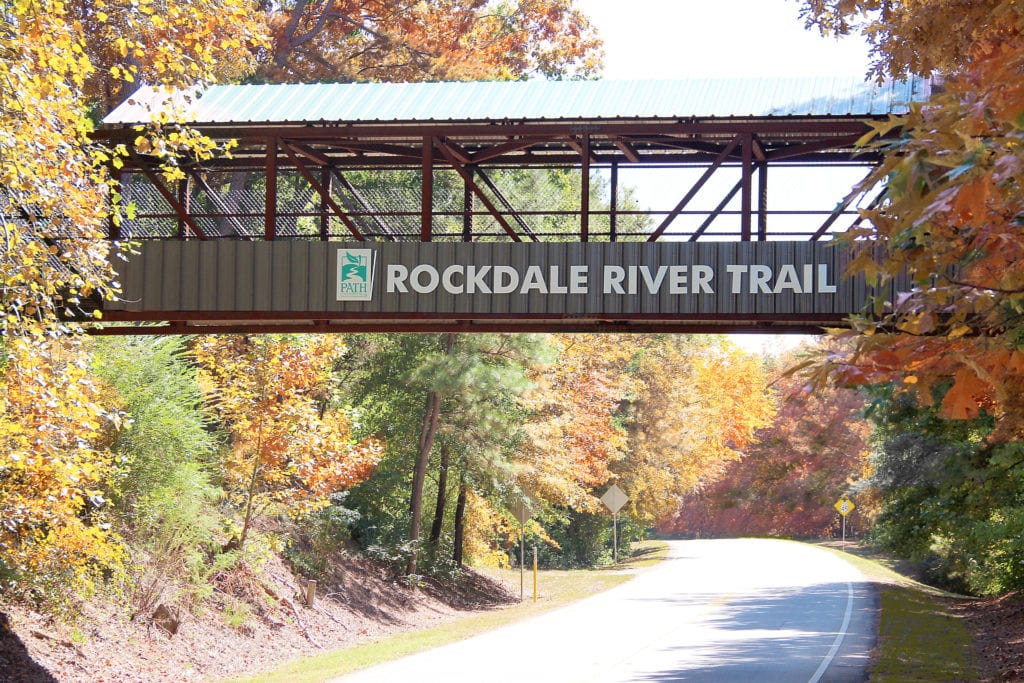 Construction has started on a 6-mile extension of a multi-use trail at South Rockdale Park. The new trail will connect to the Rockdale River Trail system. South Rockdale Park offers horseback riding trails and walking trails including one mile of paved multi-use trail, which is used for mountain biking.
"This multi-use mountain bike trail has been 5 years in the making and we are extremely pleased to begin construction and soon to be able to offer this additional amenity to the public," said Sue Sanders, director of Rockdale County Recreation and Maintenance. "Cyclists will be able to enjoy a new trail that provides a scenic view of South Rockdale Park. This will be the first trail of its kind in our park system made possible through our partnerships with Mountain Bike (MTB) Atlanta and Southern Off-Road Bicycle Association (SORBA), as well as our SPLOST oversight committee."
The trail, designed in partnership with the SORBA, is being built by Steele and Associates, Inc. The trail sections will provide a variety of riding experiences for the beginner to advanced mountain bikers. Funding for the project was made available by a grant from the Recreational Trails Program of the Department of Natural Resources which pays 80 percent and the other 20 percent will be matched from SPLOST funds.
The trail will be open to the public by June, 2019.