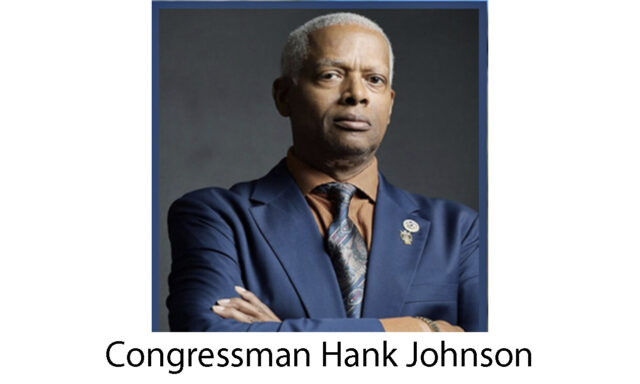 CLARKSTON, GA – On Thursday, Feb. 24, Congressman Hank Johnson (GA-04) is hosting an in-person event with Don Graves, Deputy Secretary of the U.S. Department of Commerce, to discuss how the Fourth District and state can leverage the bipartisan infrastructure law to provide high-speed Internet access throughout Georgia..
The event, entitled "Investments in Equity through Broadband and the Supply Chain," will feature an expert panel that will discuss why broadband equity is an economic and civil rights issue in the 21st century, and how the new law can help address unequal access to broadband in both rural and urban settings.
This will be an in-person panel discussion with a small audience to support COVID protocols, including mask wearing and social distancing. Media in attendance are asked to please wear masks and distance when possible.
WHO:                   The panel will feature:
               Congressman Hank Johnson (GA-4)
               Don Graves, Deputy Secretary, U.S. Department of Commerce
               Shawnzia A. Thomas, Chief Information Officer, State of Georgia
               Paul Belk, CEO, NGN Fiber
               Bryan Ferguson, CEO, Habersham Electric
               Rev. Lamone Gibson, St. Philip AME Church
               Vernell Woods, CEO, Culture Wireless
               John Matelski, Chief Innovation and Information Officer for DeKalb County
WHAT:                 Panel Discussion: "Investments in Equity through Broadband and Supply Chain" 
WHEN:                Thursday, Feb. 24, 9-10 AM; 
WHERE:               Georgia Piedmont Technical College's Conference Center, 495 N. Indian Creek Drive, Clarkston, GA 30021. IThe panel discussion also will be live-streamed on Congressman Johnson's Facebook page: