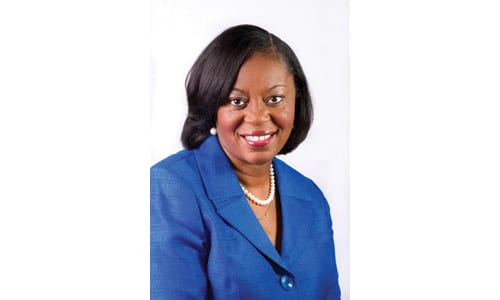 Commissioner Mereda Davis Johnson to host Greek Day, Voter Education Sympositum
Commissioner Mereda Davis Johnson invites citizens of DeKalb County to join her for District 5 Greek Day & Voter Education Symposium on Thursday, Feb. 13 from 6:30 to 8 p.m. The event will be held at Lou Walker Senior Center, located at 2538 Panola Road, Stonecrest, Georgia 30058.
The District 5 Greek Day and Voter Education symposium will feature live demonstrations for the public on how to operate Georgia's new voting machines. There also will be presentations from the DeKalb County census office, each DeKalb County chapter of the "Divine Nine" Greek organization presidents, the DeKalb NAACP president, and an opportunity for attendees to register to vote.
The event is free and open to the public.
"This is an opportunity for us to get more engaged and become more knowledgeable about Georgia's new voting machines and the upcoming census," Johnson said.