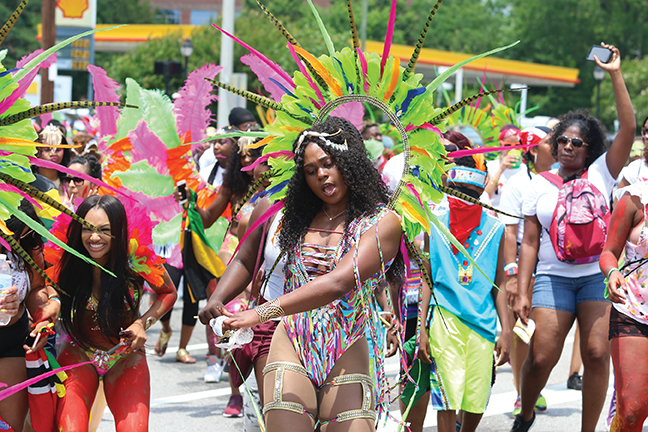 The city of Stonecrest is finalizing plans for the upcoming Caribbean Carnival, which is expected to bring an epic crowd to the new city on Memorial Day weekend.
"This will be the largest event Stonecrest has ever hosted. We're looking forward to it," said Mayor Jason Lary, who will be one of the grand marshals for the event, which kicks off with a parade on Saturday, May 26, 12:30 p.m., on Mall Parkway.
Charles Baker, who has been working closely with city officials on behalf of Carnival, said 25,000 people are expected to attend the event, which celebrates Caribbean culture over the Memorial Day weekend. Baker said some 3,000 participants alone will ride, march or perform in the colorful parade.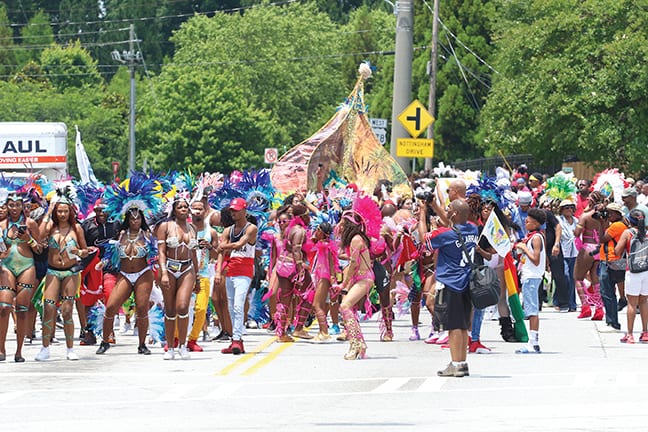 The popular event, Baker said, is moving from Covington Highway in Decatur, where it has attracted some 30,000 people over the last three years. The event is celebrating 30 years in the Atlanta area and has grown tremendously over time, he said.
Organizers said the parade is expected to last five hours as it moves down Mall Parkway from the Wal-mart to Stonecrest Square, ending at the ring of hotels at the Mall at Stonecrest. After the parade, a festival will be held with vendors selling Caribbean foods, dancing and entertainment in the parking lot at the former Kohl's building, now known as Atlanta Sports City.
City officials met with organizers, businesses and community leaders for an informational meeting on May 15 to discuss logistics.
Several business representatives who attended the meeting expressed concern about their customers' ability to have access on the day of the event, but police assured them that plans are in place to handle traffic flow and get people in and out of the businesses. Police said the parade will move intermittently, with officers directing traffic off Turner Hill Road to avoid a backup on I-20. Plans call for Mall Parkway to be open eastbound from Evans Mill Road. Police will be at the entrances of the automobile dealerships and Haverty's furniture store to direct customers.
Police said in the past, there had been no problems with Carnival events held on Covington Highway and they are prepared to handle crowds at the Stonecrest event.
City Councilman Jimmy Clanton, whose District 1 includes the Mall at Stonecrest, said the festival presents a great opportunity for businesses in the area. He said he plans to conduct a survey post festival to get feedback from businesses and residents.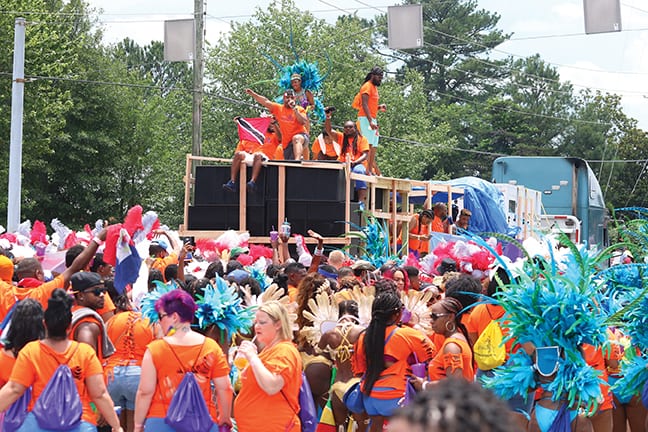 "It's a great opportunity for businesses and the city to gain exposure," Clanton said. "If the city can manage the crowd control, the rest will only be dealing with the inconveniences of traffic with a large event like this. This event gives us an opportunity to see how we will work with large events in the future."
Clanton said several residents expressed excitement at a recent community meeting that he held.
"They were googling other places around the country that have hosted Carnival and saying how excited they were that it is coming to Stonecrest," Clanton said.
Representatives from the DeKalb Fire Department, who also attended the meeting, said first aid and water stations would be set up.
Baker said he has hired a private sanitation company to clean up the area following the event and he is working with businesses to provide extra parking.
Matthew Hampton, director of AEI StartUP Factory, said Bill Allen, owner, plans to provide paid parking at the StartUp Factory, located at 7310 Stonecrest Concourse, and the former Target store, located at 8109 Mall Parkway. About 75 to 100 spaces are available at the institute. Hampton said 500 to 550 spaces are available at the former Target store.
"The Allen Entrepreneurial Institute is a dedicated partner of the City of Stonecrest, and we feel that it is important that we aid the city in its efforts to bring quality entertainment to our community," Hampton said in a May 17 letter to Andre Matthew, production manager for Atlanta Carnival Entertainment.
For more information, visit atlantacarnival.net.