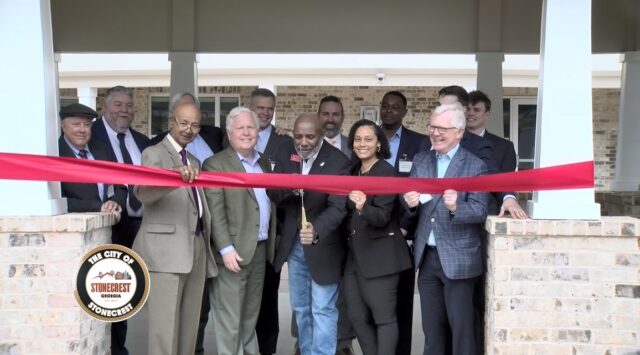 STONECREST, GA—City officials recently celebrated the grand opening of StonePointe Senior Living apartment homes with a ribbon cutting ceremony at the upscale community. The new development—the city's first approved by the Stonecrest Housing Authority—features resort-style amenities and is located at 6757 Covington Highway.
City Councilman Rob Turner, who officiated the ribbon cutting ceremony, praised the complex, saying it is a welcome development in District 2, which he serves, and for the city at large. Turner was joined for the Feb. 2 celebration event by Mayor pro tem George Turner and Councilwoman Jazzmin Cobble.
"It is a beautiful, quality community that Stonecrest is very proud of. Affordable housing, locally and around the nation, has become a critical issue, especially for many of our seniors living on fixed incomes and this project is a great example of the kind of development that is needed in our city," said Councilman Rob Turner. "These are upscale apartment homes that provide many amenities that seniors will enjoy."
StonePointe offers 238 units—1 to 3 bedrooms with market rents ranging from $835 to $1,128 per month. Leases are based on applicants' income and the U.S. Housing and Urban Development Authority's  Area Median Income(AMI) and other criteria to determine eligibility of applicants and the amount they pay for leases. The apartments feature granite countertops, maple cabinetry, vinyl plank flooring, 9' ceilings, stainless steel appliances, washer and dryer connections, and patios or balconies. The community clubhouse includes a movie theater room, beauty salon, fitness center, community kitchen, cards and crafts room, library and an on-site laundry facility for residents' use. Residents also enjoy lush landscaping including a koi pond and community gardens, as well as grilling stations, picnic pavilion, gazebo, community patio, fire pit, a fenced dog park and a bocce ball court.
The $43 million project is a joint venture between affordable housing developer, Dominium Development & Acquisitions, LLP and the non-profit organization, Beverly J. Searles Foundation. The project was supported by the Stonecrest Housing Authority, which passed an inducement resolution in 2019, paving the way for developers to receive funding for construction. the Stonecrest Housing said Bill
StonePointe, which was completed in January 2022, is the first project approved by the Stonecrest Housing Authority, said Bill Bruckner, who served as chair of the Authority.
"StonePointe is representative of the kind of affordable, quality housing that the Housing Authority wants to bring to the city of Stonecrest," Bruckner said.
Bruckner said a second affordable housing development, which has been approved by the Stonecrest Housing Authority, is under construction now in the city.  Stone Terrace I and II, located off I-20 and Chupp Road, will be open to all ages. The smoke-free community also boasts desirable amenities including a business center, fitness center, pool, playground and laundry facilities. The apartments will have night patrol, according to the apartments' web site, and is minutes away from the Mall at Stonecrest and Emory Hillandale Hospital .
The 1, 2, 3, and 4-bedroom apartments at Stone Terrace I and II will offer balconies or patios and come with white, efficient appliances; cherry cabinets; microwave oven; ceiling fan; electronic thermostat; window coverings; washer and dryer connections; cable ready; and offer wheelchair access. No pets are allowed, except service animals, which will require approval from management.  Market rents will range from $825 per month for a 1 bedroom, 1 bath unit to $1,250 per month for a 4-bedroom, 2 bath apartment.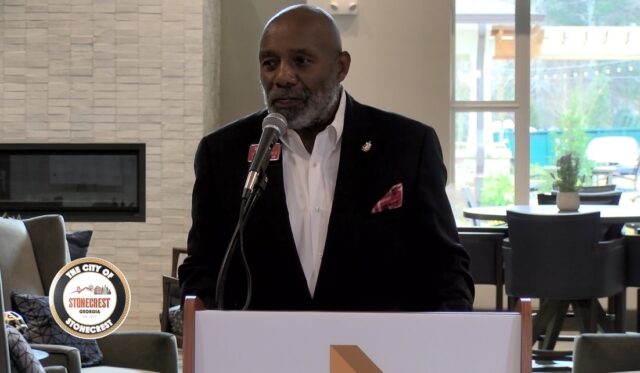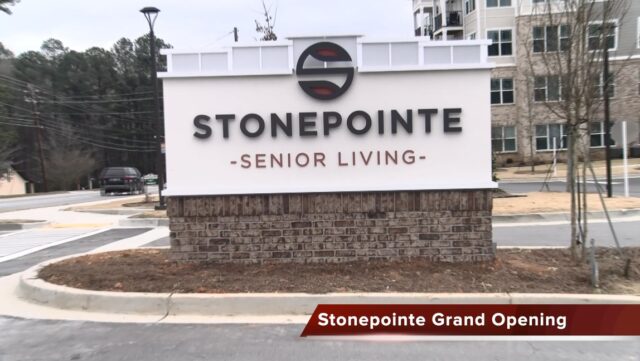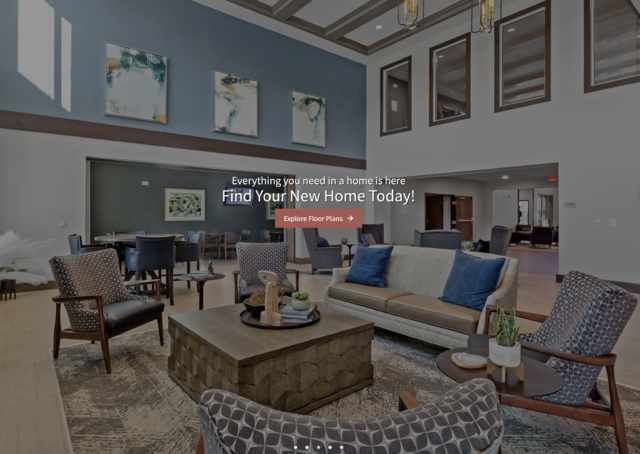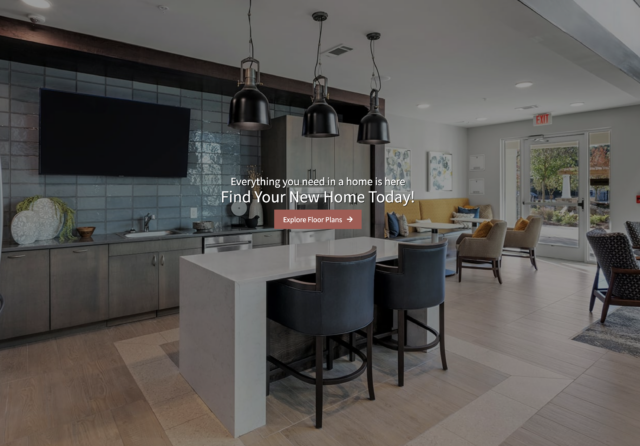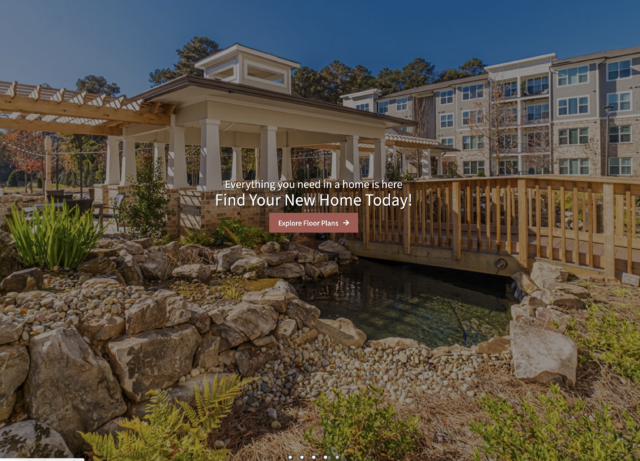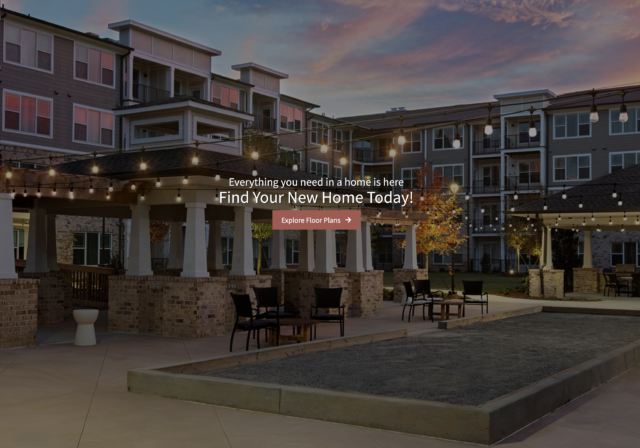 To contact: StonePointe Senior Living: 833-511-1497 or for more information, visit https://www.stonepointe-apts.com/?utm_ 
To contact Stone Terrace I and II: 678-324-9660  or for more information, visit stoneterracega.com.
Photos provided: Stonecrest District 2 Ciry Council member Rob Turner (center) and other officials perform ribbon cutting ceremony at StonePointe Senior Living. 
Councilmember Rob Turner speaks at the Feb. 2, 2022 celebration event. 
A snapshot of the entrance to StonecePointe Senior Living
Other photos via StonecrestPointe Senior Living web site