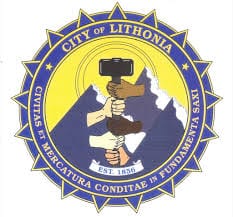 The city of Lithonia has narrowed its search for the position of City Administrator to four candidates.  Mayor Deborah A. Jackson and the City Council are pleased to announce the following as the final panel of candidates:
Timothy E. O'Briant
Alan C. Peterson
Meschery Pollard
Lathaydra L. Sands
A decision will be made on the final candidate in February.
There will be an opportunity for the community to meet the finalists on Feb. 4, 6 p.m., before the City Council meeting at City Hall, 6920 Main Street, Lithonia.
"This is an important decision and we want to make sure we select someone that will help take the City of Lithonia to the next level,"  Jackson said.  "We have accomplished a lot over the past several years, and are looking forward to the next phase of our development."
The City of Lithonia is a historic city and one of DeKalb County's smaller municipalities with a population of approximately 2,000.  It is governed by an elected mayor and five council members.