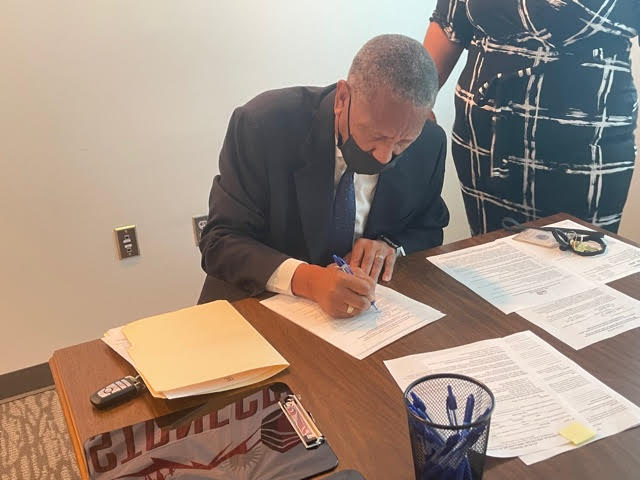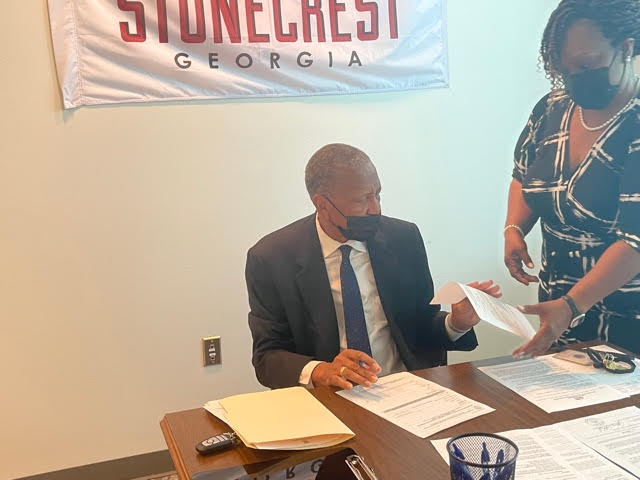 STONECREST—District 1 City Councilman Jimmy Clanton, who is running for re-election, was the first person to qualify today for the city of Stonecrest elections.
Qualifying opened at 8:30 a.m. at Stonecrest City Hall and Clanton was the first appointment scheduled when the qualifying period was announced as a public notice  The qualifying period runs Aug. 16-20.
There are three council seats up for grabs–District 1, District 3 and District 5. The seats are for four-year terms.  The General Election will be held on Nov. 2, 2021.
Qualifying  will be held Aug. 16-20 at City Hall, 3120 Stonecrest Blvd., by appointment: cityclerk@stonecrestga.gov.
Photos above provided.