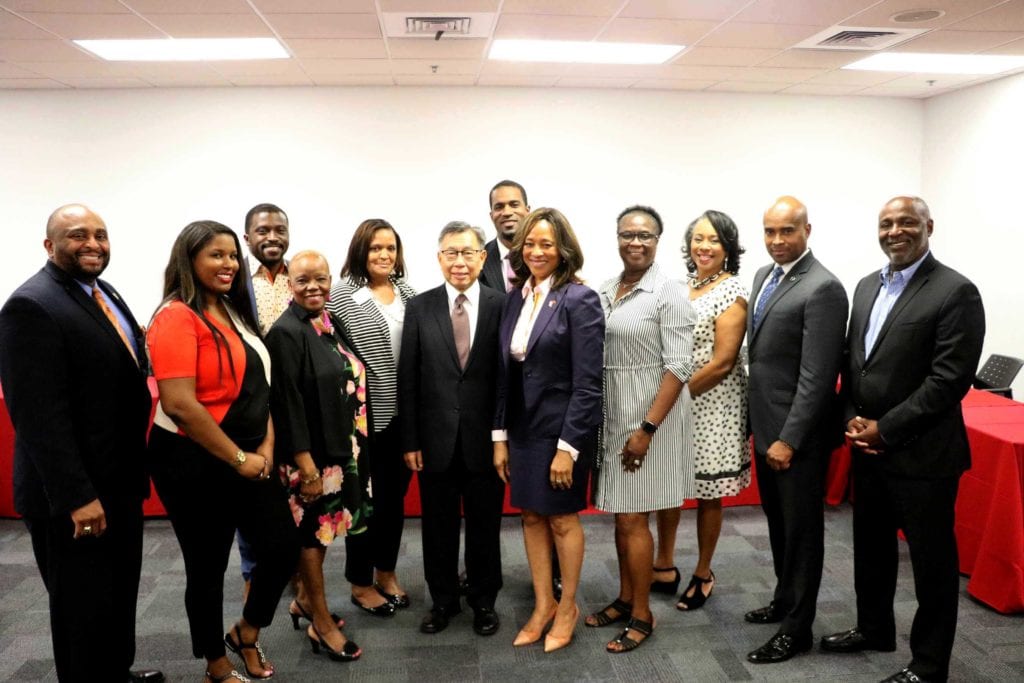 More African-American students in Atlanta, DeKalb, Rockdale and Gwinnett counties could have a chance to learn Mandarin at an early age, helping them gain a more competitive edge to participate in cultural exchange programs with China.
The idea is one that was discussed recently at a forum co-hosted by the China-United States Exchange Foundation (CUSEF) and Congressman Hank Johnson, who represents the Fourth District, at Clark Atlanta University. A delegation of elected official held the roundtable to develop ways to expose African-American students to China, the second-wealthiest country behind the U.S.
About two-dozen invited guests attended the meeting, among them officials from the offices of Congressman John Lewis, Congresswoman Lucy McBath and Atlanta Mayor Keisha Lance Bottoms. Representatives from the Fourth Congressional District including the Rockdale, DeKalb and Gwinnett school districts, the YMCA, Atlanta's King Center and educators who teach English to students in China also attended the forum.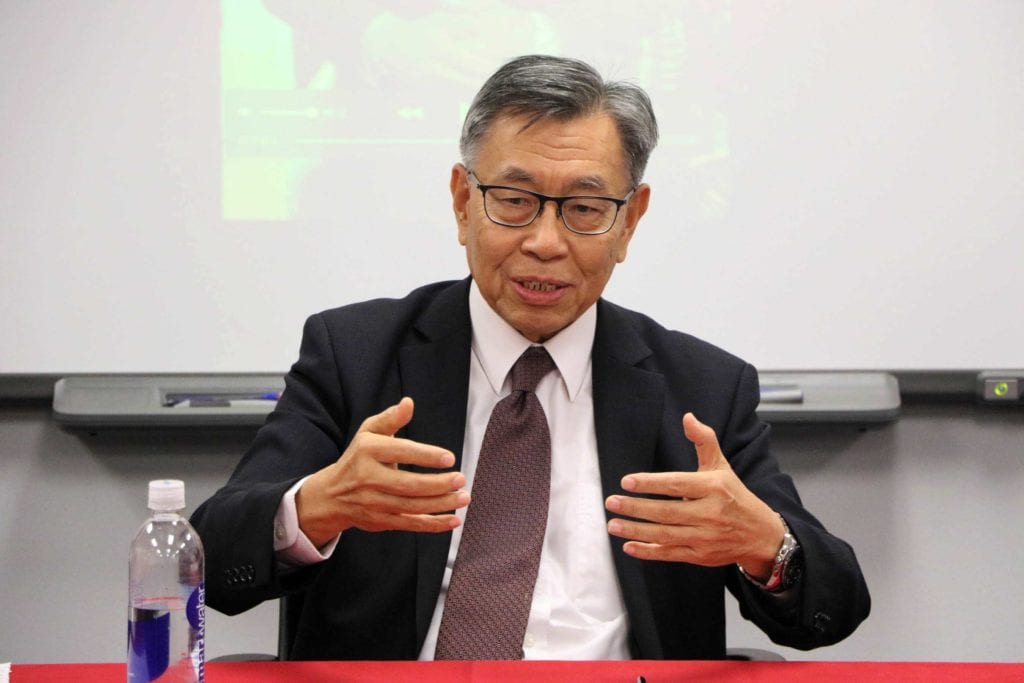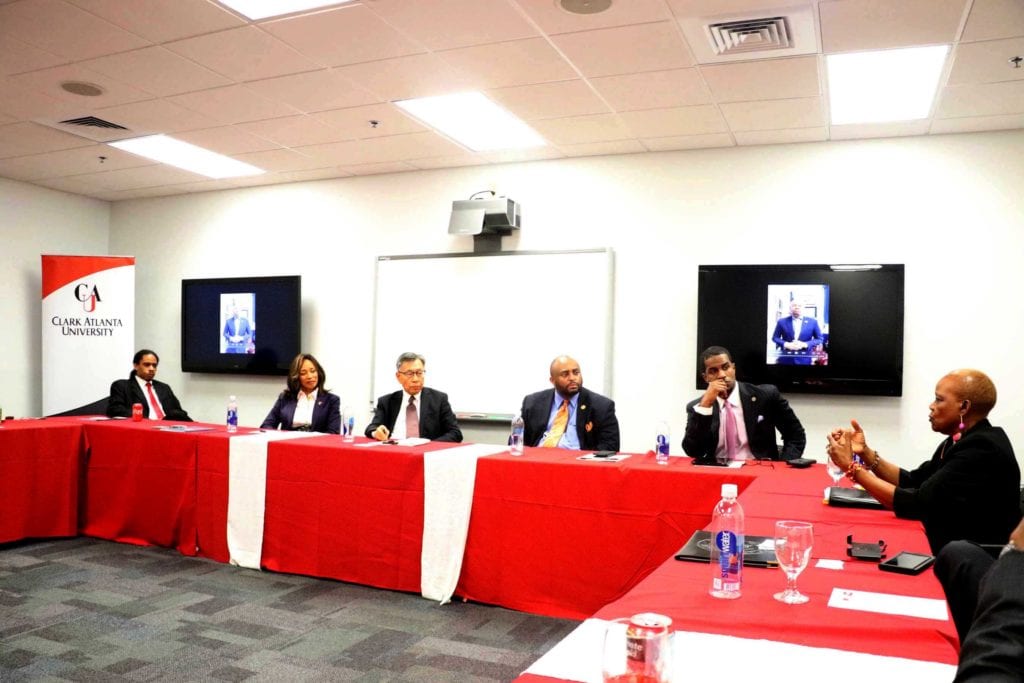 Congressman Johnson, who was in Washington, D.C. when the June 12 meeting was held, greeted attendees by video.
"I'm determined to do all I can to help students not just read about other nations and cultures, but travel there themselves to better understand their world and the endless possibilities it provides," Johnson told the audience.
According to attendees at the meeting, African-American students have lagged behind as cultural exchange students to China namely because of the language barrier and lack of exposure to China's culture and career opportunities. Attendees said providing Mandarin classes early—well before students become high school juniors and seniors—would be extremely beneficial to experiencing China. The perception that political conflict exists between the U.S. and China also may have deterred a number of African American students from traveling to China, attendees at the meeting said.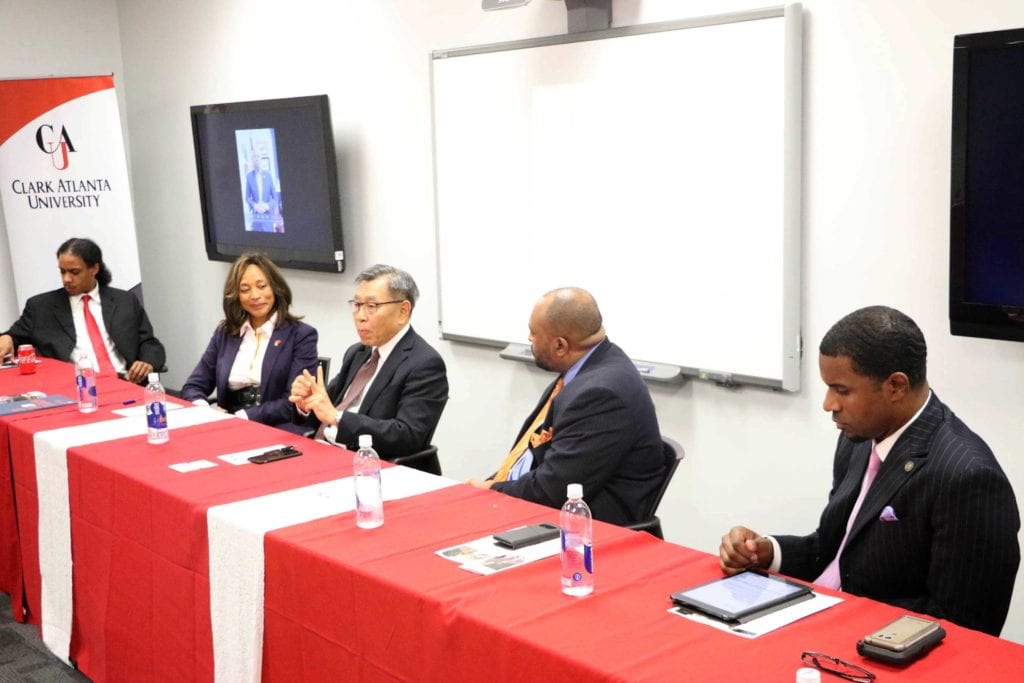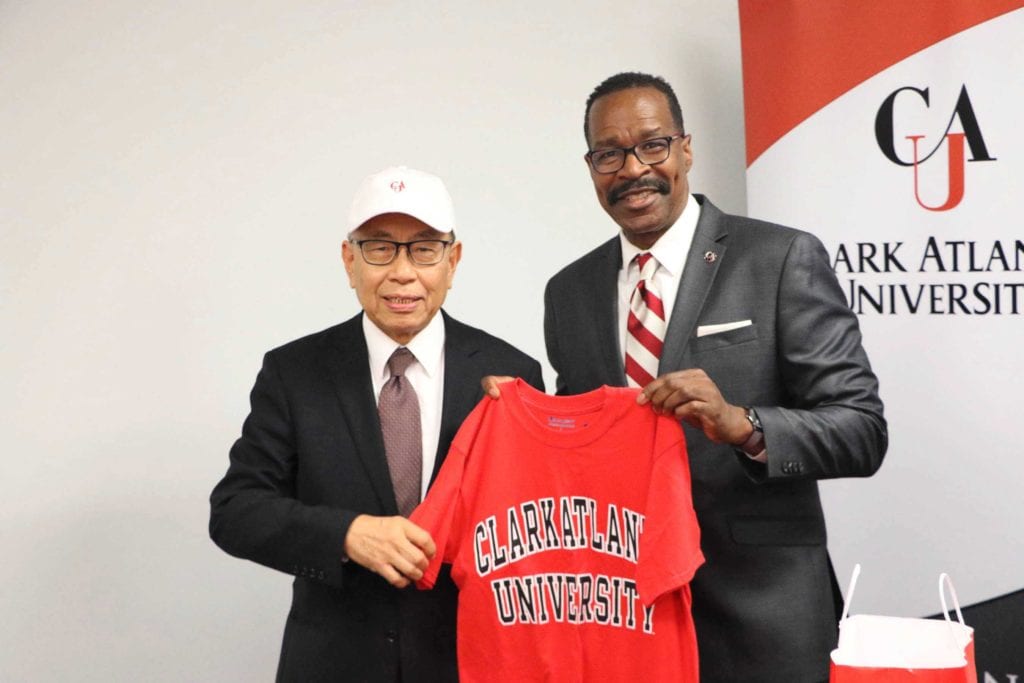 In addition to breaking down those barriers, Jared McKinley, a representative from Congressman Lewis' office, suggested having CUSEF participants share their experiences with local students to encourage them to become exchange students.
Alan Wong, special advisor and former executive director of CUSEF, and Julia Wilson, CEO of Wilson Global Communications, a partner with the exchange program,  provided background information on China. Wong said there are roughly 500,000 students from China in America pursuing career and educational opportunities. Wong said China is populated with 1.3 billion people, which is approximately four times the number of people in America.
The China-United States Exchange Foundation is an independent, non-profit and non-governmental foundation committed to the belief that a positive and peaceful relationship between the strongest developed nation and the most populous, fast-developing nation is essential for global wellbeing and prosperity. Founded in Hong Kong in 2008 and privately funded, CUSEF builds platforms to encourage constructive dialogue and diverse exchanges between the people of the U.S. and China.