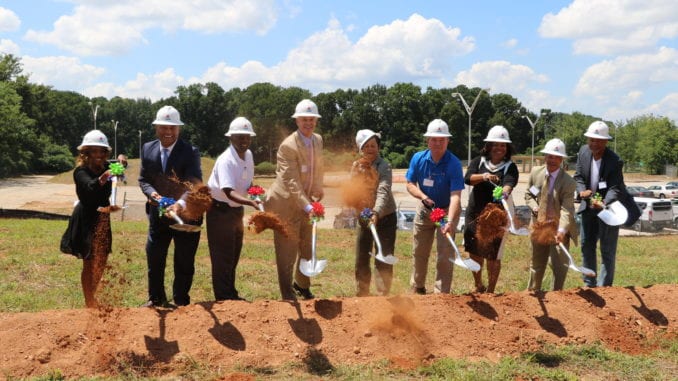 Construction is underway for the Atlanta Gas Light (AGL) Metro Region Business Center located in DeKalb County's District 3 at 2505 Brannen Road, Atlanta. County officials and Atlanta Gas Light executives held a groundbreaking ceremony on Aug. 18 for the new state-of-the-art business center.
The 51,000-square-foot facility will offer a centralized location, enabling AGL to serve the growing metro-Atlanta service area. Officials said the project is expected to be completed some time in 2018. The architectural firm Goode Van Slyke will design the business center.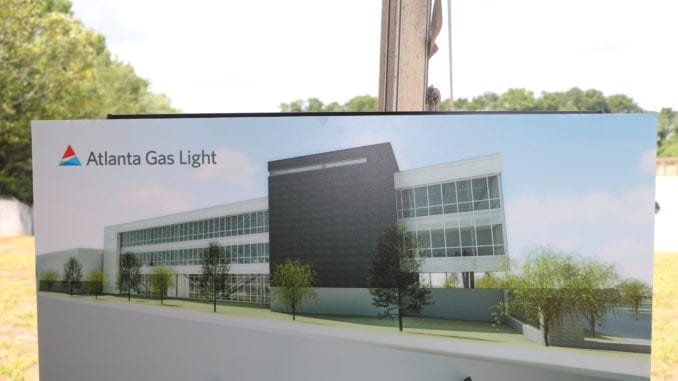 Wendell Dallas, vice president of Atlanta Gas Light, said the company is delighted to bring the project to DeKalb.
"This is a wonderful opportunity for Atlanta Gas Light to make an investment in DeKalb County, a community we live in and serve," Dallas said.
Commissioner Larry Johnson, who represents District 3, thanked stakeholders who have been involved in bringing the project to fruition.
"This investment by Atlanta Gas Light will go a long way for economic revival of the district. This is the beginning of many corporate partnerships that we are leveraging across the county," said Johnson. This is great to have in the Gresham park area. I see this center as an asset for not only the services it will provide but a place where the community, government and business owners can also meet," said Johnson.
Bryan Batson, president of Atlanta Gas Light, said the new location is prime real estate.
"There is nothing that beats location. This is quick, easy, safe access to a major interstate system that allows our employees to respond to do their job for our customers."
Atlanta Gas Light, which merged with Georgia Power in 2016 to create the biggest electric and gas company in the nation, has a combined 9 million customers in nine states (1.6 of them in Georgia).