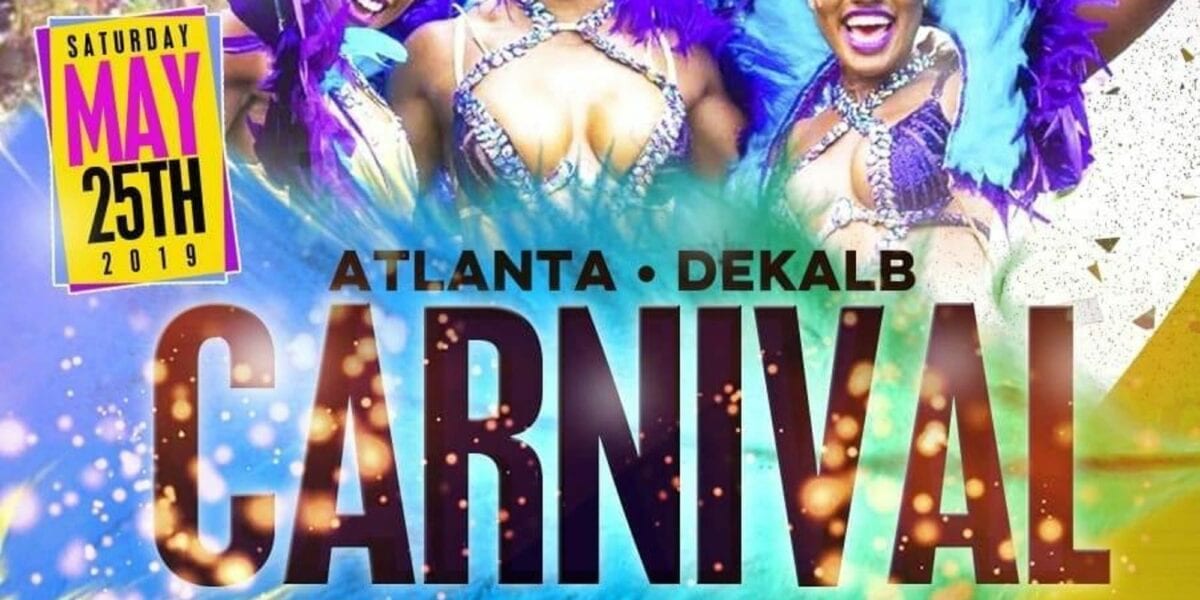 Compiled by Sarita Mason + Mackenzie Morgan
The 2019 Atlanta-DeKalb Caribbean Carnival Festival is just days away. Here's everything you need to know to have a good time.
(Q) What's happening?
(A)- The Atlanta-DeKalb Caribbean Carnival Festival is celebrating its 31st anniversary with a free community parade and festival. The event is hosted by the Atlanta Carnival Bandleaders Council and Atlanta Carnival Entertainment.
(Q)- What's the weather forecast?
(A)- Temperatures are expected to be in the mid 90s, with sunny skies. Water stations will be setup along the parade route as well as first responders and police.
(Q)- Where does the parade start and end?
(A)- The parade will begin at the intersection of Turner Hill Road and Mall Parkway and end at Stonecrest Square near the Hilton Garden Inn.
(Q)- What time does the parade and festival start?
(A)- The parade will start promptly at 12 p.m. and will end at 4 p.m. The festival is 4 to 10 p.m. The Eddy Grant Mayor Caribbean Celebration will take place from 4 to 8.p.m, during the festival portion of the event.
(Q)- Where is the festival?
(A)- Near the Sears and Kohl's parking lot, behind the mall.
(Q)- How much does it cost?
(A)- The parade is free of charge. The festival is $20 for adults and children 6 and up. Admission is free for children ages 5 and under.
(Q)- What items are prohibited?
(A)- Coolers, Outside Food/Beverages, Picnic Baskets, Weapons, Laser Pointers, Audio/Video Recording Equipment, Fireworks/Explosives, Pets/Animals, Glass or Metal Containers, Chairs, Lawn Chairs, Stools, no tents along the parade route, Canopies, Carts/wagons of any kind, Hammocks, Mace/pepper spray, No Unauthorized Solicitation Materials (Flyers/samples/handbills). No illegal or unauthorized vending is permitted. Violators will be ticketed.
(Q)- Where can I purchase tickets?
(A)- Nonrefundable tickets can be purchased on site or on EventBrite.com (Atlanta DeKalb Carnival 2019)
(Q)- Will there be parking and restrooms?
(A)- Parking will be available at the former Target parking lot for a cost of $15-$20. Free parking will be in the Salem Bible Church parking lot located at 5460 Hillandale Dr. Portable bathrooms will be available at various locations along the parade route and at the festival.
The official hashtag for this year's carnival is #AtlantaDeKalbCarnival. For more information, visit http://atlantacarnivalbc.net.