Diocese of Atlanta to commemorate 400 years of African American History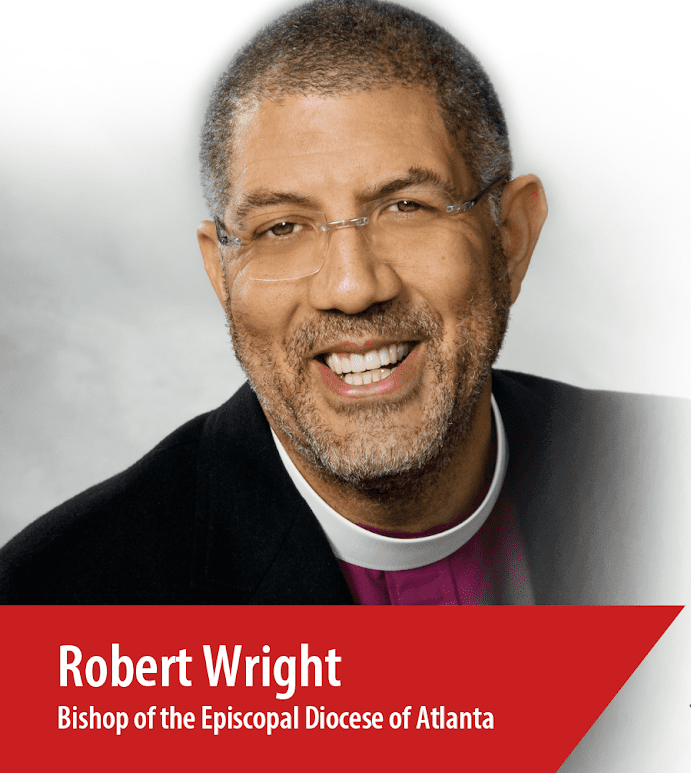 ATLANTA –Bishop Robert C. Wright has asked Episcopal churches, schools and ministries of the Diocese of Atlanta to remember and honor the first enslaved Africans who landed in English North America in 1619 by tolling their bells on Sunday, Aug. 25.
Wright, whose diocese includes 118 worshiping communities in middle and north Georgia, said he is joining faith leaders from around the United States calling for a commemoration and remembrance of the landing of the first enslaved Africans by ringing bells on Aug. 25 at 3 p.m.
"I'm inviting those of us in The Episcopal Diocese of Atlanta to join in this national commemoration as part of our continued work of racial healing and reconciliation," Wright said. "At 3 p.m., we can join with people of all faiths to remember those who came enslaved, those who came to a country that one day would proclaim liberty."
Wright, who has frequently spoken out on other issues such as gun violence, access to healthcare, prison reform, says that the Christian Gospels compel believers think, pray and act when groups or governments take actions that are contrary to the teachings of Jesus of Nazareth.
History records that in August 1619 "…20 and odd Negroes…." arrived in the English settlement now called Virginia. Abducted, brutalized, enslaved and transported, they were brought to the "The New World" from their homeland in Africa. A Captain William Tucker took two slaves, a man and a woman, into his household; renamed them Isabella and Anthony and allowed them to marry. Isabella gave birth to William—the first recorded black child born in what would become the United States of America. William was baptized as an Anglican in 1624.
"With the coming ashore of those first few people and William's birth and baptism began a wildly iterating economic, legal, political, psychological and theological system. A system begun and enlarged for the sole purpose of creating capital to found and maintain a colony and then a nation," Wright said during a sermon Sunday, Aug. 18, at All Saints Episcopal Church.
The Aug. 25, commemoration is one of many ways the Diocese is seeking to break the grip of racism.
In 2016, The Diocese of Atlanta began a relationship with the Anglican Church in Ghana, West Africa, from where millions of African were shipped to this country. People from the Diocese have taken annual trips to Ghana and the Anglican Bishop of that area has visited the Diocese.
In October 2017, the Diocese opened a center for racial healing.  The Absalom Jones Episcopal Center for Racial Healinghelps participants "engage their heads and their hearts in the daily work of dismantling personal prejudice and ending systemic racism."
The Diocese has been a leader in Episcopal Church efforts to confront racism, supporting Episcopal Church resolutions dating back decades on how to respond to racism and seek to atone for its complicity in racial injustice and support for racist systems. These include specifically apologizing for the church's complicityin and acknowledging that "The Episcopal Church lent the institution of slavery its support and justification based on Scripture."
A current Diocesan effort is responding to an Episcopal Church resolution encouraging each diocese to research the church's role in enabling or resisting slavery and segregation, as well as "the economic benefits derived by The Episcopal Church from the transatlantic slave trade and the institution of slavery."