Photos by Kelly Jordan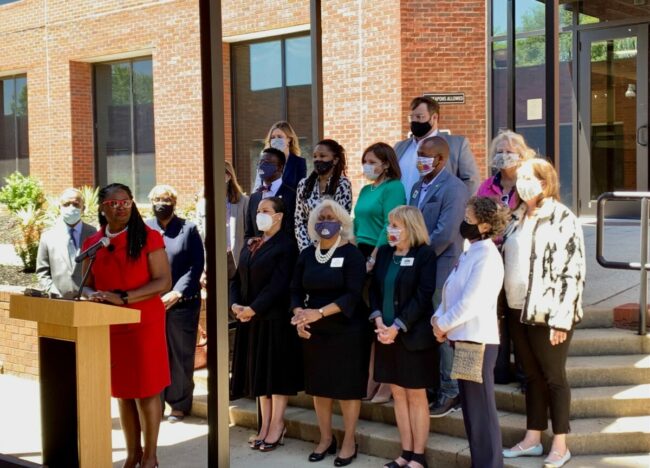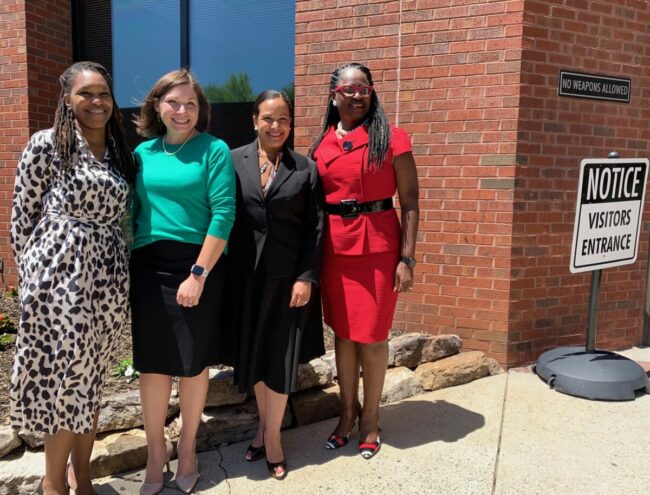 Today (May 13), DeKalb County Schools Board Chair Vickie B. Turner and City Schools of Decatur Board Chair Tasha White hosted a joint press conference with DeKalb County CEO Michael Thurmond and leaders of the DeKalb County House and Senate Delegation to celebrate the passing of Senate Bill 293.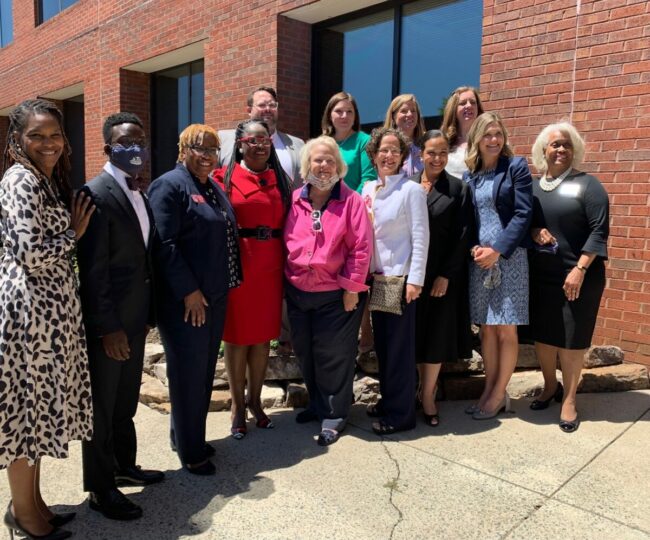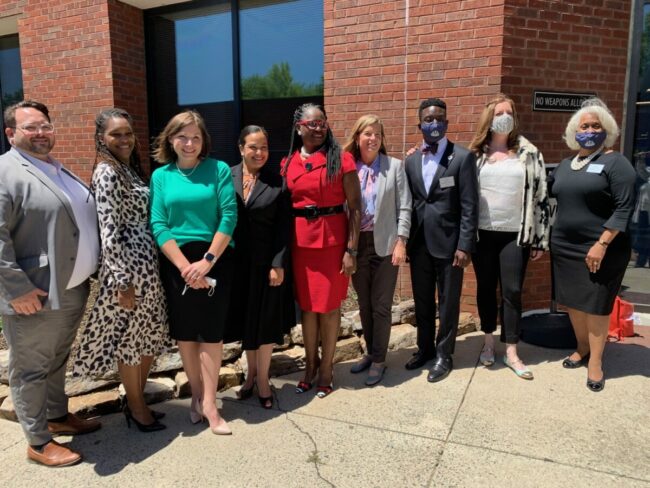 The annexation legislation was recently signed by Gov. Brian Kemp after several years of negotiations. The bill new law preserves funds for the DeKalb County School District (DCSD) and the City Schools of Decatur(CSD).
"Thanks to the collaboration and communication between our two school systems, our students will see brighter futures and days ahead due to the preservation and protection of these necessary funds," said Turner. "From the City of Decatur to the DeKalb County House and Senate Delegation to Governor Kemp, we applaud the joint efforts to put our students' needs first, which will provide generations of DeKalb County students with the resources they need to succeed."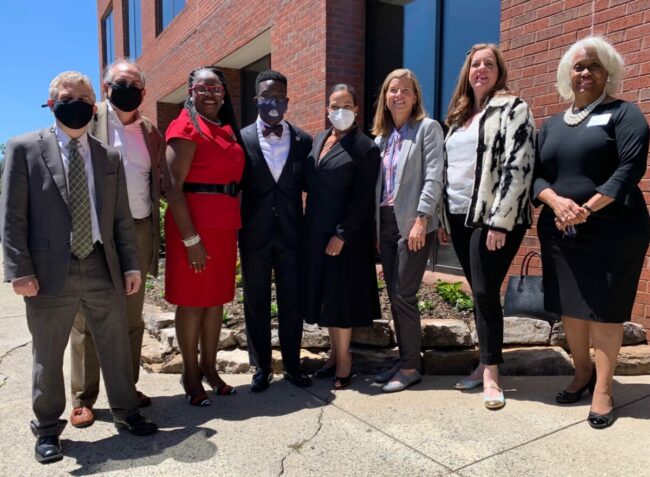 The DCSD Board Chair called the event "historic." "I am honored to be a part of this historic day and would like to thank Chair Turner for her tireless collaboration," said White. "It wasn't an easy path to get here, and I recognize the hard work and effort we all put into bringing this to fruition while always keeping students at the center of our focus. I look forward to a growing and fruitful relationship with DeKalb County schools."
DeKalb County School District Superintendent Cheryl Watson-Harris said the new legislation will help secure funding and resources for students.
"The distribution of more equitable resources for our students remains the key driver for our advocacy and decision-making, and this annexation will without a doubt have a tremendous impact on our ability to provide more resources for our scholars," said Watson-Harris. "We applaud the collaboration between DeKalb County, the City of Decatur, and the DeKalb County House and Senate Delegation for their leadership and efforts in securing these funds for the future of our students."
"This annexation legislation is a game changer for our students, parents, and taxpayers," said DeKalb CEO Michael Thurmond. "Generations of DeKalb County students will benefit from the collaboration between DeKalb County Schools and the City of Decatur Schools, and I thank them for their ongoing efforts to put our students first financially."
Under the bill, DCSD will provide services and facility access in return for taxes received from the City of Decatur Schools. Senate Bill 293 provides for DCSD to receive an amount equal to all ad valorem taxes for educational purposes collected on property zoned for commercial use or that portion of a mixed-use property where the primary use is commercial within all annexed areas. These taxes will be collected at the City schools rate, which is $23 million compared to the County schools' $20 million.
"I am honored to have sponsored legislation that protects DeKalb's School system from further incursion by other schools systems, especially as it relates to commercial annexations," said State Sen. Emanuel Jones. "This measure will protect the investment the citizens of DeKalb County have made in their school system and the outstanding faculty that created the State's best learning environment!"
Senate Bill 293 also includes a five-year sunset, if certain revenue numbers are not met. The bill also states that DCSD students will not be required to change school systems during a school year when an annexation occurs. Further, students who are rising or current 5th, 8th, 11th, and 12th graders will be allowed to remain in their school until they complete those pivotal years.
Related to Senate Bill 293 is Senate Bill 209 on annexations by the City of Atlanta. This legislation, also championed by DeKalb County Senate and House Delegations and signed by the Governor, is centered on municipal annexations by the City of Atlanta in DeKalb County that would be separated from school annexations. This bill also includes provisions on the transfer of students and buildings and properties.
Further, it requires that if the City of Atlanta annexes property that is in the boundaries of the DeKalb County School System, the boundaries of the Atlanta Public School System shall only be extended with the adoption of a local Act of the General Assembly following the annexation or with the adoption of an intergovernmental agreement between the DeKalb County School System and the City of Atlanta School System approving such changes.