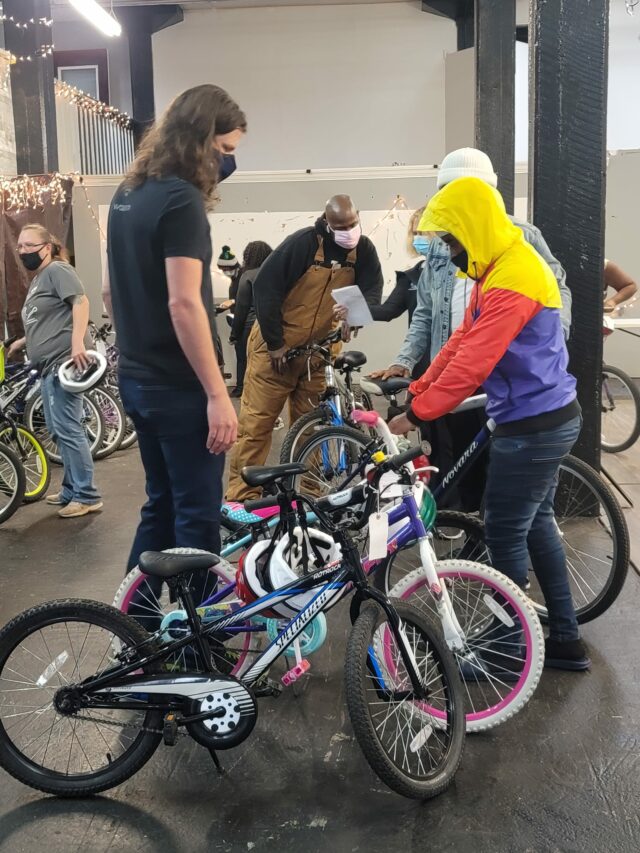 Rockdale County families gathered in Atlanta on Dec. 11 to receive free bikes and helmets. Organizers said 238 children were given an opportunity to select their own bikes. This effort was made possible through Community Action NOW!'s (CAN) partnership with Free Bikes 4 Kidz (FB4K) Atlanta and numerous private donors.
"We are so thankful for this partnership with FB4K Atlanta for making this possible. We look forward to making this an annual initiative for families in Rockdale. Most of our bike recipients were children between the ages of 6-17. These donations have lessened the financial burden on many parents this holiday," saids Iffat Walker, Executive Director of Community Action NOW.
The children selected to receive bikes were referred to Community Action NOW from numerous Rockdale County nonprofit agencies including Unidos Latinos, CDI Head Start, Viewpoint Nest along with requests from the general public.
"We realize and understand that transportation was truly a barrier for many parents," said Walker. "Next year, we will host the bike donation in Rockdale County. We are asking the community in advance to assist us in transporting bikes to Rockdale County to make this possible next year."
Free Bikes 4 Kidz Atlanta is a 501(c)(3) nonprofit organization geared toward helping kids ride into a happier, healthier childhood by providing bikes to those most in need.
Photo provided by CAN